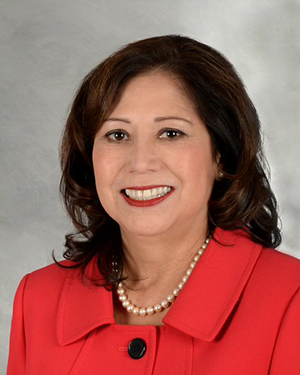 1ST District
Supervisor
Hilda Solis
Supervisor Solis, representing Los Angeles County's First District, joined the Board in December, 2014. Throughout her career in public life, she has demonstrated an unwavering commitment to bettering the lives of people.
Visit website
1st District Commissioner – Hugh E. Crooks, Jr., USA
Hugh E. Crooks Jr. was the first child born to Hugh E Crooks and Vivian Crooks in Chicago Illinois, who met during a USO dance in Scott's Field, Illinois, at the end of World War II when his father was a Corporal in the U.S. Army Air Corps.
After his family moved to California, Hugh went to Woodrow Wilson High School where he had a major of College Preparatory-Math. During his time at Wilson he participated 3 years in the newly formed JROTC unit attaining the rank of Cadet Captain. After High School, Hugh enrolled into East Los Angeles College, left school after a year and was drafted into the US Army.
He was sent to Fort Ord, California in 1967 where he learned that using the right motivational techniques can change anyone's behavior, a lesson that would stay with him for the rest of his life. After graduation, he was assigned to Fort Polk, Louisiana (Tigerland), for Advanced Individual Training to be an Infantryman. After graduation Hugh was transferred to the 9th Infantry Division. He was assigned to the 3rd  Battalion of the 39th Regiment, Company A, which was located in an abandoned French Fort in the Mekong Delta of the Republic of Vietnam. His unit was one of the first designated as "air-mobile" and he earned an Air Medal. He served as Rifleman, Machine Gunner, Radio Operator (RTO) and Squad Leader. As a Squad leader he learned many valuable lessons such as supervising subordinates in the field during less than admirable conditions, and the real meaning of comradeship and loyalty. After spending 15 months in Vietnam, he was sent back to Oakland, California and discharged.
He earned an AA Degree from East Los Angeles College, then a Bachelor's Degree from California State University, Dominguez Hills with a minor in Labor and a major of Interdisciplinary Studies.
He has been is very active in the American Legion and currently holds the following positions:  Los Angeles Sheriff's Star Post 309: Chaplain and Judge Advocate; Los Angeles District 17: Judge Advocate; Los Angeles County Council: Judge Advocate; Department of California: member and Chair of the Department of California Finance Commission, member of the Personnel Committee, and an Advisor to Department Commanders.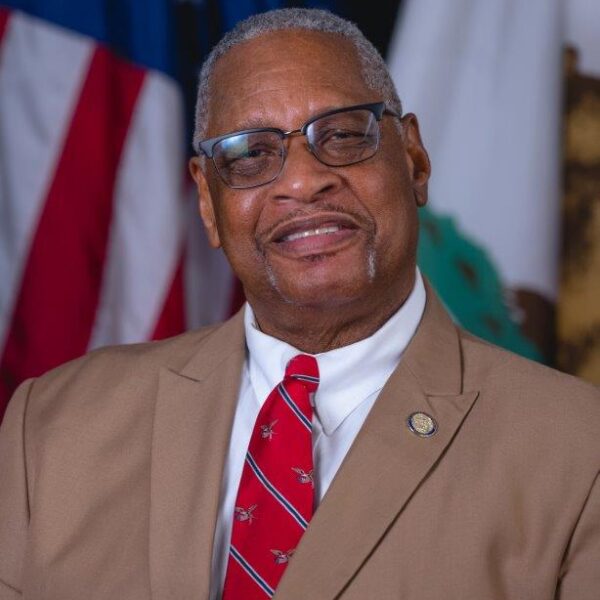 1st District Commissioner – Rocio V. Palmero, USN
A native Angeleno, Rocio joined the Navy when she was 17. She returned to Los Angeles and received her AA in Social Studies from Glendale Community College, Bachelor of Arts in American Studies with a double minor in Political Science and Spanish from Mount St. Mary's University. She studied for her Master of Public Administration at Cal State University, Northridge.
Rocio has a diverse work history with concentrations in education and social work. She is currently the Program Coordinator for Women Vets on Point, U.S.VETS-Patriotic Hall.  She is a co-chair of the Women Veterans Working Group of the Los Angeles Veteran's Collaborative, and Assistant Chaplain for American Legion Post 43.  She brings a passion, focus and personal perspective that helps her connect with all Veterans, but especially with female Veterans. Rocio sees her service to others as a calling and privilege knowing the importance of finding ways to work together in order for all to benefit. Her mission in life is to continue to advocate for women, but especially Veterans, so that "every veteran would know how valuable her service is, how important she is and that the nobility with which she served."
Rocio currently lives in Arleta with her son, 4 dogs, 2 cats and 3 tortoises.