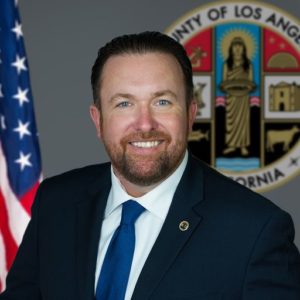 James Zenner
United States Army
Director, Military & Veterans Affairs
James (Jim) Zenner most recently worked for the Los Angeles County Department of Mental Health (LACDMH) as a Mental Health Program Manager III. In this capacity, Jim was responsible for the implementation and oversight of the Veteran Peer Access Network, and was the lead program manager assigned to collaborate with the Veteran Healthcare Administration, Veteran Benefits Administration, CalVet, and other federal and local agencies regarding veteran programming for LACDMH. In addition, Mr. Zenner is responsible for working with the philanthropic sector through a public private partnership with Southern California Grantmakers to bolster collective impact work through the LA Veteran Collaborative to help leverage private funding to expand social service capacity.
Jim's prior experience includes working as a Peer Support Coordinator for the United States Department of Veteran Affairs, Director of Homeless Veteran Programs/Subject Matter Expert for Vets Advocacy, Associate Director of Community Programs for the Steven A. Cohen Military Family Clinic at the University of Southern California, Consultant for the Volunteers of America Incorporated, Assistant Director of Clinical Veteran Services for Volunteers of America Los Angeles, and a Consultant for Vets Advocacy Incorporated.
Mr. Zenner enlisted in the United States Army from April 2004 to April 2008, completed one deployment in support of Iraqi Freedom as an All Source Intelligence Analyst from 2006-2007 with 1-14 Cav, 3rd Stryker Brigade Combat Team, 2nd Infantry Division "Second to None." Jim went on to serve in the United States Army Reserve from April 2008 to May 2011. He possesses a Master of Social Work from the University of Southern California and a Bachelor of Arts in Psychology from St. Martin's University.