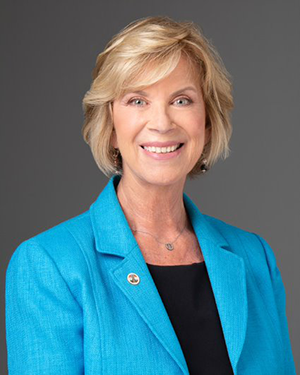 4TH DistrictSupervisorJanice Hahn
Elected to serve on November 8th, 2016 Supervisor Janice Hahn proudly represents the interests of the 4th District on the Board of Supervisors.
Born and raised in LA County, Janice has followed in the footsteps of her father, the legendary LA County Supervisor Kenny Hahn, throughout every step of her public service career. On the Board of Supervisors, she has advanced a people-first agenda and continued her lifelong dedication to lifting up working families.
Visit her website
4TH District
Commissioner-
Marcel Rodarte
Marcel Rodarte grew up in Norwalk, CA and enlisted in the U.S. Navy while still in high school. He served for four years as an Aviation Electronics Technician on F/A-18 aircraft from 1990 – 1994, then enlisted in and then in the U.S. Air Force Reserve where he served from 1994 – 2011. He retired with 21 years of total service in December 2011 with the rank of Senior Master Sergeant (E-8). His military service took him to every continent in the world including numerous deployments in support of regional conflicts, humanitarian relief efforts, and the War on Terror in Iraq and Afghanistan. His last deployment was a six-month tour to Germany to support surge operations in Iraq and Afghanistan. Marcel began his professional career as a federal employee in 1997. During his federal service, he worked for the Department of the Navy, Department of the Air Force, the Department of Defense, and the Department of Homeland Security.