3RD District Supervisor
Lyndsey P Horvath
Supervisor Horvath, representing Los Angeles County's Third District, was elected on November 8, 2022, and assumed office on December 5, 2022, after serving as a City Councilmember and the longest consecutively serving Mayor for the City of West Hollywood.
Visit her website
3RD District
Anthony Allman,
US Army veteran
Anthony has a long history in veteran advocacy, improving service member communications and helping homeless veterans. He is currently the Director of Outreach for Vets Advocacy, a privately funded, non-profit organization facilitating revitalization of the US Dept. of Veterans Affairs west LA campus.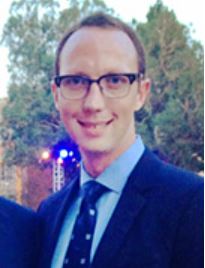 3RD District Commission –
Jennifer Campbell
Jennifer Campbell, United States Army Veteran, is current Commander of the American Legion Hollywood (Post 43), serving as the 2nd female Commander of the Post in 100 years. Jennifer is deeply committed to continued service to veterans and the Hollywood Community. Jennifer served four years in the Army Transportation Corps.
An Iowa native, former collegiate student athlete of the triathlon team, and Alpha Chi Omega alumni, Jennifer received a Bachelor of Arts degree from the University of Iowa. She holds a Master of Science degree in Nutrition Education from American University. In civilian life, Jennifer is a personal trainer, coach, and nutritionist.