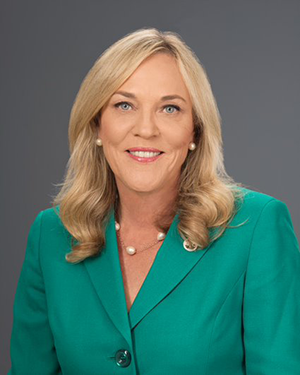 5TH District
Supervisor
Kathryn Barger
Supervisor Kathryn Barger proudly serves the residents of the 5th District — Los Angeles County's largest — spanning over 2,785 square miles, which includes 20 cities and 83 unincorporated communities in the Antelope, San Gabriel, San Fernando, Crescenta, and Santa Clarita Valleys.
Visit her website
5TH District
Commissioner-
John Gutierrez
USMC (Ret.) Deputy
Director, JVS SoCal
Veteran Services
John Gutierrez, USMC (Ret.) is the Deputy Director, JVS SoCal Veteran Services. Gutierrez enlisted in the Marine Corps on July 7, 1999, and attended basic training at Marine Corps Recruit Depot San Diego. Upon graduation of recruit training, Gutierrez continued to Marine Combat Training at Camp Pendleton, followed by Aviation Maintenance Mechanic training in Pensacola, FLA and New River, North Carolina. In October 2017, John assumed his current role as Deputy Director for Veteran Services at JVS SoCal which includes the Los Angeles County Veterans AJCC. In this role, he continues to serve by assisting military Veterans transitioning from service with assistance finding suitable employment.
5TH District
Commissioner-
Dennis Anderson
Dennis Anderson is an Army veteran who served in Cold War Europe at the end of the Vietnam War Era. He was a paratrooper with the 8th Infantry Division and served with the 3rd Squadron, 8th Cavalry, in surveillance of the Warsaw Pact border with East Germany. As a professional journalist, he deployed to Iraq as an embedded reporter with California National Guard. He worked on the UPI International Desk and Washington Bureau, and retired as Chief Editor of the Antelope Valley Press, then shifted careers to work in clinical counseling with veterans. He has a Master's degree from the USC School of Social Work for veterans and military families and is a Licensed Clinical Social Worker.